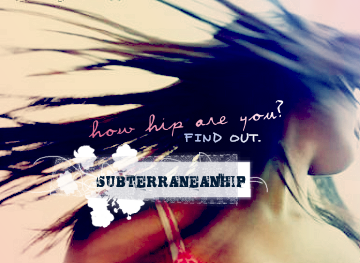 -This is a rating community that urges you to be yourself. Your REAL personality is key, and is the only way to get stamped.
-Our stamping process is based on your opinions. Likes and dislikes are another way to get a feel for you, but you will not be judged solely on your interests.
- We won't judge you on looks. You are not required to post a photo with your application.
- Join
subterraneanhip today!